Auto glass replacement may be a chore, but this is one task you don't want to put off. Vehicles with cracked, chipped, or missing automotive glass are like a person with broken glasses—there is decreased visibility, a higher risk for accidents, and the potential for serious discomfort. On top of preventing these hazards, car glass replacement is also vital if you want to maintain your vehicle's resale value, enjoy the highest possible level of security, and keep your car looking sharp.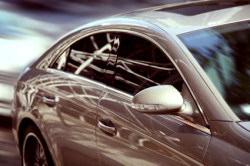 If you're in the Phoenix area and require the attention of an experienced auto glass company, contact MDR Glass & Mirror today via phone or email. Those looking for an affordable auto glass shop will find that not only are our rates fair, but we also strive to provide craftsmanship with the strength and durability to withstand mile after mile of road abuse. Don't settle cheap car glass repair that has an attractive sticker price but will shatter after the first speed bump or major temperature shift. When you choose MDR Glass & Mirror for expert windshield glass replacement, you will enjoy both long-lasting workmanship and reasonable prices. We call that a great return on investment.
Advantages of Our Convenient Automotive Glass Service
Customers who come to MDR Glass & Mirror can also expect:
Service for any vehicle: Other auto glass companies only service standard passenger vehicles, but at MDR Glass & Mirror, we can work on practically any vehicle you could imagine! Besides cars and trucks, we also perform auto glass replacement on RVs, commercial vehicles, and construction equipment. We will even tap into every resource we have order to locate the appropriate replacement glass for rare vehicles. Our professionals also perform sunroof replacement! No other auto glass shop around offers the same great combination of versatility, quality, and affordability.
Same-day service: Whenever possible, MDR Glass & Mirror provides solutions within hours. But just because we work fast doesn't mean we skimp on quality. Our auto glass replacement process involves a lot of precautions to ensure that your new automotive glass is correctly glued and clipped into its proper place. It also involves the careful removal of the original automotive glass and the attachment of the new glass to the vehicle's opening mechanisms, if applicable. Because your mirror, window, and windshield glass are important features that can impact the safety of your vehicle, there is no room for a mistake. That's why although our pros work with speed, we also work with extreme care. Nothing less than the best is acceptable for MDR Glass & Mirror.
Free mobile service: If a problem like busted windshield glass is keeping you from getting to us, we can come to you! There's no sense in putting yourself in danger by driving around in a vehicle that has a serious defect. We provide you with great service—at the same great price—without even making you leave your driveway!
MDR Glass & Mirror also gives out free estimates and a lifetime warranty against any manufacturer's defects. With these incentives, plus our awesome prices, there is no reason to continue cruising around Phoenix with damaged automotive glass. Take care of yourself, and your property, by contacting MDR Glass & Mirror today. Our auto glass shop has been in business since 1970, and our staff has more than 40 years of experience with automotive windshield glass projects of all kinds. No matter what your situation, we'll find a solution. It's a big world out there—we want you to drive safe.