Great presentation and planning are vital if you want to run a popular and successful business. No matter what type of business you're running, customers are more likely to be attracted to a store or office with a clean, professional image and eye-catching displays than a store that puts their presentation the back burner. Whether you're interested in giving your new business a striking, modern look or are renovating an older building, let the professionals at MDR Glass & Mirror help you make your mark on the town. From strong storefront glass to handsome exterior glass doors, we can handle all of your commercial glass needs. We can even perform window glass repair.

Our glass company provides services throughout Phoenix and the entire Valley region. Customers love our honest pricing, our team of friendly professionals, and the dedication to excellence that is evident in every job. Many customers are unsure about their options and need help deciding which glass installations and services will best suit their concerns. The door and window glass experts at MDR Glass & Mirror are more than happy to look at your building, take your needs into consideration, and help you choose the designs and products that will best suit you. Our goal is 100% customer satisfaction.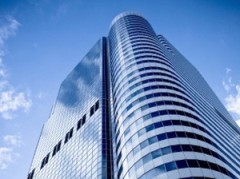 Here is just a sample of the great services MDR Glass & Mirror has to offer:
Storefront glass
Glass blocks
Glass panels
Sliding glass door repair
Interior and exterior glass doors
Glass displays/shelving
Window glass replacement
Various glass types and brands, including Herculite®, Lexan®, and Plexiglas®
Why Hire Us for Your Commercial Glass Needs?
Besides helping to draw customers in, making the right choice in glass installation has other advantages. When you're running or building a business, even the smallest choices can make a big impact on your commercial space and your company. Check out the following ways glass can make a difference:
Security—Your business is your livelihood. Don't trust your goods, assets, and hard-earned profit to be safe behind a piece of brittle, damaged, or outdated storefront glass. Our glass company can install door and replacement window glass of varying thicknesses, from 1/16th of an inch to more than 1 inch. Remember, damaged glass also means breached security, so call or e-mail us right away if you need door or window glass repair. After we're through, your glass will be as strong as the day it was first installed!
Privacy—Just because your business was constructed with a lot large glass windows doesn't mean you have to feel like you're working in a fishbowl. We offer a variety of options that can keep your business environment as separate or as involved in the outside world as you like. Many glass types can also have sound-dampening properties to maintain your privacy and desired ambience.
Efficiency—Low-E insulated glass and double and triple pane window glass, when installed by a knowledgeable commercial glass professional, can help keep your building warm in the winter and cool in the summer. Another important element to ensuring the most efficient use of energy is proper glass installation. It takes the perfect fit to get your new door and window glass installations tightly sealed for optimal energy efficiency and aesthetics.
An investment like window glass replacement, storefront glass, or new commercial glass doors won't go unnoticed by your current or potential customers and clients. Quality glass is a simple, yet efficient, way to make your business stand out, whether you're located on a busy main drag or a quiet lane. Don't pass up or skimp on something that could do so much to enhance your business. Trust the professionals at MDR Glass & Mirror to bring you customized service and long-lasting results.
The world of glass is more complicated—and more rewarding—than many business owners realize. Get the inside scoop: Contact our commercial door and window glass professionals today.